NEXT SUNDAY DECEMBER 4TH
Baptism &
Community Fellowship Luncheon
after service
GIVING TUESDAY
November 29th at 8:00am
Our Christmas theme this year is
"FAITH"
Thank you for supporting this year's
"Box of Hope"
Many families were blessed because
your generosity!
Wednesday November 30th &
December 28th
There will be no church services
Church will be closed.
Men's Breakfast
Saturday, December 3rd @ 9:00am
Invite a friend!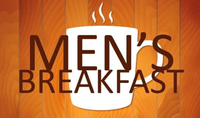 "Anna Hour"
MONDAY NIGHTS @ 7 PM
Come spend time with your Father!
Don't Forget:
Set up your Kroger Card
For Hamilton Dream Center
(Does not affect your points)
If you need help contact the Church
Call:513-893-2800